A Look Ahead
December 31, 2016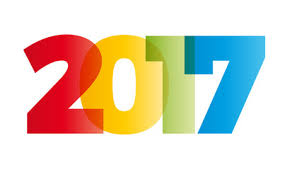 2017 is just around the corner (quite literally!) and it's important to always plan ahead. Last month we discussed the history of social media, so this month we're going to take a look ahead to see what the future of social media will hold in the new year. 2016 has been a year of shifts in social media, technology and digital marketing. The internet became all about video and every digital marketer is looking for a way to connect business outcomes to their social media efforts. So what's in store for 2017?
Live video – Live video took off in 2016, but it has so much more potential that it has yet to reach. There are already social media platforms taking advantage of this – Facebook Live, YouTube Live and Periscope Pro, to name a few, with Instagram recently releasing live video to US residents. Live video is a great feature for businesses to capitalize on. It is now possible for four hours of video to be streamed, and it can even be streamed to groups and event listings. It's a great way to raise awareness of your brand and build a community.

Snapchat – As Snapchat's amazing evolution continues, it will offer more and more interesting new opportunities. Snapchat (now Snap) has transformed user expectations and major trends in the social marketing world. Now it's looking to develop products outside its main means of exchanging messages, introducing real-world glasses to help users capture first-person visual information. Expect big things and huge marketing opportunities from them in the new year!

Inspiration & Imagination – These two things will be highly fashionable in 2017. Practical posts get a lot of consumer attention, while emotionally charged posts have a greater likelihood of circulating virally. But inspirational and imaginative posts are starting to become even stronger candidates for social media success. These are often artistic in nature, giving users something "pretty" as opposed to something pragmatic or reactive. It also forces a separation from any kind of company positioning or low-key advertising, giving users something truly valuable. In 2017, it will be valuable to forgo some pretense here, and just post beautiful images or sentiments.

Instagram – Instagram worked with hundreds of businesses to understand what was needed to enhance their Instagram experience, and three key needs became clear—stand out, get insights and find new customers. And the release of Business Tools brought with it business profiles, analytics, and the ability to create ads from posts directly within the app. As Instagram continues to enhance its ad product, we'll likely see business profiles and tools continue to evolve in order to make it easier for businesses to drive traffic and revenue from their Instagram profiles.

Personalization is Key – The need for personalized and relevant content and advertising delivery becomes more important. Facebook re-targeting and adverts driven by identifying where you have been on the web and your interests are becoming the digital advertising tactic of choice for campaigns. Relevance is king for catching a distracted eye and online glance in a noisy world of data clutter.
The social media landscape is ever-changing and businesses must keep reinventing as time goes along. Stay up-to-date on what's new and what's best practices in your 2017 marketing plan and you'll have a fabulous new year! Happy 2017!
Comments