Happy 4th Anniversary, SMS!
July 28, 2015

Social Marketing Solutions celebrated it's 4th anniversary this month and we couldn't be more excited! It's been an amazing 4 years, full of exceptional clients. We couldn't have done it without you guys! So THANK YOU. Our clients are simply the BEST. We wanted to share a bit about how SMS has changed over the past few years so read on!
When we first opened up, our services were limited to Facebook, Twitter and Linkedin daily updates. Now we do not only that, but blogging and newsletter maintenance, as well as working with Instagram and Pinterest. That's not the only way we've grown though! SMS started out with only ONE employee but now we're so busy, we have three! And while we started out with 20 clients, within 2 years we had already reached over 100. All thanks to you guys!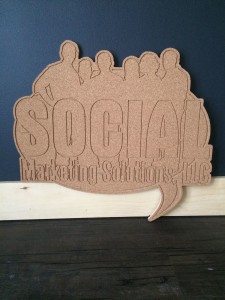 We have worked with a ton of different clients including – authors, online magazines, health/wellness professionals, payroll companies, moving/hauling companies, IT businesses, food services, therapists, recycling companies and many more. We work with everything from service based companies to online business to product based businesses. We have various ways of meeting our clients…We do most of our marketing online – through our website, social media sites and newsletters in addition to the Morris County Chamber of Commerce. We also utilize word of mouth and referrals from past and current clients. The #1 thing we hear when people come talk to us is, "I don't have time to manage my online presence, but I know I have to." That's literally the #1 reason why people hire us, because they don't have time to update themselves, but they know the importance of an active online presence. And our #1 marketing tip that we tell everyone? Online marketing isn't a one time fix; your marketing presence on and offline must be maintained, revisited and an accurate representation of your company. In this day and age, people go online to research a company and their legitimacy and without continued updates on your website and social media, you're not accurately representing yourself and utilizing imperative marketing tools.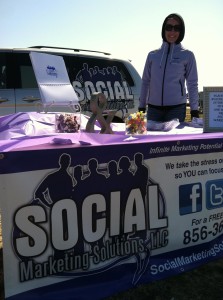 We've had some exciting times and milestones during our 4 years as well. Our most exciting project was when owner Kelly Jones assisted Shawn Edgington in the launch of her "No Bull Challenge". She helped with the online launch party which was very successful – Shawn's book hit the NY Times best seller list! Also exciting was when SMS gained its first out of state client…and then went international, with it's first client in Canada. We have had some great times the past 4 years.
So what does the future look like? Well, as the social media world changes, we'll be changing with it. We'll be adding even more social networking sites in the near future along with new services offered and we'll keep growing our team. Our company has continuously grown the past 4 years and we don't see it slowing down anytime soon – and we couldn't be happier!
Comments