Instagram – It's a Snap!
February 14, 2015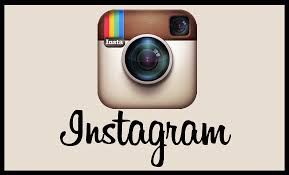 It's a whole new world out there in social media, and believe it or not Facebook, Twitter and LinkedIn aren't the only main players anymore. From Snapchat to Google+, there are a host of social media platforms that your company should be taking advantage of this year. Recently, we've been discussing Instagram on social media, so we decided to delve in a little further.
What exactly is Instagram? Instagram is a mobile photo-sharing and video-sharing social network. It enables its users to take pictures and videos and share them, not just on Instagram itself, but also on a variety of other platforms, such as Facebook, Twitter and Tumblr. One distinctive feature is that it confines photos to a square shape, similar to a Polaroid image. Users can also apply digital filters to their images. As for videos, the main feature is that the maximum duration is only 15 seconds. Similar to other social networks, users on Instagram can follow other users as well as leave comments on photos and videos.
How can Instagram be used for marketing? Audiences today prefer to be reached via visuals and short messages. They also want personal experiences with brands – experiences that are both engaging and accessible. Instagram allows brands to do this in real time while giving users a different experience than customers using other platforms. Also consider that much like Twitter, Instagram relies upon hashtags as a way for users to find the things they love. Tagging your brand's photos with the right categories will have you reaching a wider audience than you could just via Facebook and your website. And if you're interested in the numbers behind Instagram, take a look at this:
Social media reaches far and wide and comes in all different shapes and sizes. Make sure your online marketing plan isn't stagnant with just the use of the "Top 3" – branch out to target different demographics! If you need help maintaining your online presence, we're just a call away! We're skilled in using a variety of social media sites and can help make your company's presence pop. Till next time!
Comments