Making Social Networking A Key Component In Your 2012 Marketing Strategy
January 4, 2012
Another Year Calls For New Marketing Strategies and New Commitments, Including Your Social Networking Presence
First off, happy holidays everyone and happy 2012! I hope you enjoyed some down time with your family and friends, just as I did. Now that 2012 is in full swing I think it is appropriate to discuss how social networking fits into your 2012 marketing plan. A lot of people know and understand the importance of social networking for business, but most don't have the time or expertise to effectively maintain a presence. If you feel overwhelmed by the ever-changing social media world, never hesitate to give us a call! If you want to tackle the social networking world on your own, here are some suggestions to help!

New Year, New Resolutions, New Online Identity!
Social Networking is extremely important now more than ever. People are logging on to Facebook, Twitter, and LinkedIn at the beginning of the day before they go to work, when they get home from work, or sometimes even on their lunch breaks. It is important to commit to social networking or hire someone like us to help you. Below are some suggestions on what to do and what NOT to do to help you effectively maintain an active social media presence.

Suggestions To Stand Out Among Your Competition.
1. Make monthly goals for your social networking sites. Set goals for the growth of the pages, how active people are commenting, and see what postings work best (articles, videos, pictures, etc.).
2. Make adjustments from what you have been doing and vary your postings. Don't do the same thing every day. Adjust your postings and capture your audiences interest.
3. Judge the process of your social networking pages- you may do this by considering hosting a contest or giving away a freebee- if they "like" or re-tweet your postings of course!

What NOT To Do To Ruin Your Online Reputation:
1. Don't go more than a week without posting. A dead social media presence is WORSE than no social media presence.
2. Be honest, truthful, and exciting. Don't bore your audience by pushing sales, sales, and more sales- instead be educational and conversational.
3. Don't forget who your audience is. Keep your target audience and mind and cater to their desires. You want to entice a large audience on social networking sites, but you don't want to loose potential customers interests.

Overwhelmed, Confused, and Frustrated? – No Worries, Give Us A Call For A FREE Consultation
Social networking is a commitment. It is apart of your marketing plan, but is it not the only piece to the puzzle. If you try social networking for your business and it is overwhelming give us a call. We can help you adjust from what you have been doing and take your social media strategy to the next level. Not sure if your interested? No worries, we offer a FREE consultation and evaluation for your social networking presence. Just give us a call or fill out the contact form on the right hand side of the page. Look forward to hearing from you!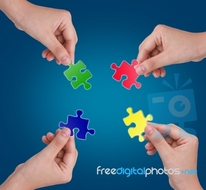 Comments