'Tis the Season! Holiday Website Promotions
December 13, 2014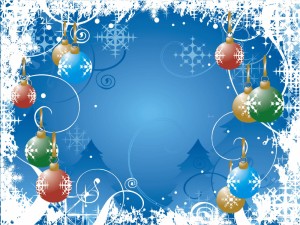 As a business, you know there are many ways to promote yourself during the holidays. These range from email blasts to circulars to television ads to social media and more. But what are you doing with your website to promote your business during holiday season? By now you also know the importance of keeping your website constantly updated with fresh and relevant information, both to entice fans and to keep yourself high in the SEO rankings. That means that updating your website during this season is one of the most important things you can do! Here are some great things to remember during this busy time.
Timing is everything. It's not just Christmas that's currently going on – there's Hanukkah and other holidays too. And each holiday starts on a different date. Make sure that any sales or promotions you might be offering for a particular holiday are timed to coincide at least a couple of weeks in advance of said holiday (if not earlier, depending on how early you like to spread your holiday cheer!). Make people aware in advance that a particular item is going to be discounted on a particular day, on your website, by sending out email blasts and sharing the news on social media.
Keep your customers up to date. Keep your customers up to date on your website by creating new web pages specifically for certain sales and promotions. For example, if you're a toy store that will be hugely discounting Barbies on December 20th, why not make a new web page listing all the Barbie deals so people don't have to search through your site to find them? This makes things easier on your customers, which could result in more sales for you!
Consider video. Nothing says "holiday" like nostalgia. If you have a restaurant, for example, capitalize on guests' holiday memories at your restaurant through videos on your web site. Encourage guests to submit their own videos to your Facebook or YouTube page, then post them to your site. Also think about doing a holiday video card – you can do anything from filming a simple holiday greeting from your team members to something more elaborate like a holiday sketch and post it to the front page of your website.
Give thanks. 'Tis the season to be grateful, so thank your clients for their years of loyalty! This can be anything from a simple and elegant "Thank you" message on your front page to a page dedicated to listing your most loyal clients' names and/or businesses. Not only will you make people feel appreciated but this makes your brand more approachable, more open and more down to earth.
Do a giveaway to gather more clients. Want a way to reach more clientele? Run a giveaway on your website that has the option for people to opt-in to your newsletters. This promotion is one of the most simple and effective!
There are so many wonderful ways to use your website to promote your business this holiday and these ways can often be overlooked in favor of ways like social media. Don't get us wrong, social media is essential! But your website is your home, your storefront. It's where people get to really know you. So don't forget about it this holiday season! And while we've got you here, sign up over there on the right for our mailing list that's full of the latest social media and online marketing tips and news!
Comments