Welcome to Snapchat
January 10, 2015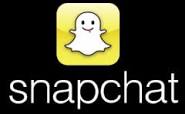 It's a whole new world out there in social media, and believe it or not Facebook, Twitter and LinkedIn aren't the only main players anymore. From Pinterest to Google+, there are a host of social media platforms that your company should be taking advantage of this year. This week, we're going to highlight the mobile app, Snapchat.
What exactly is Snapchat? If you're not already familiar with it, Snapchat is a photo messaging app. How does it work? With the application, users can take photos, record videos, add text and drawings, and send them to a controlled list of recipients. These sent photographs and videos are known as "Snaps". Users set a time limit for how long recipients can view their Snaps, up to 10 seconds, and after they will be hidden from the recipient's device and deleted from Snapchat's servers forever. Doesn't exactly sound mobile marketing friendly though, does it?
Surprisingly, however, it is marketing friendly. As long as you can be creative you can send Snaps directly to the group of people you want. Plus, Snapchat now has new features such as, chat and advertisements, and considering it's estimated 10 billion dollar value, it's not going anywhere anytime soon. In fact, it has quickly become one of the most popular social media apps among young adults, even beating out Facebook!
Social media reaches far and wide and comes in all different shapes and sizes. Make sure your online marketing plan isn't stagnant with just the use of the "Top 3" – branch out to target different demographics, and if you need help maintaining your online presence, we're just a call away! We're skilled in using a variety of social media sites and can help make your company's presence pop. Till next time!
Comments