Why Blog?
November 27, 2014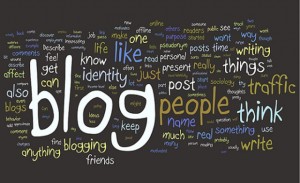 Blogging is a great way to direct people to your website, gain their trust and attention, problem solve any client complaints and so much more! How so? Think about it this way – you cannot explain your self fully or always post everything you want on sites like Twitter, Instagram or Facebook all the time, but by blogging you can connect with your audience on a deeper and more personal level.
Blogging is a way for you to explain a certain topic, specifically one related to your industry. This enables you to be viewed as an expert in your field. And people trust the companies they believe are knowledgeable. Another great reason to start blogging is SEO (or search engine optimization). By blogging, you are regularly updating your website which makes you more relevant to searches. Adding in important key words will also have the effect of your blog and site coming up closer to first place when it comes to Google searches and the such. And the higher up you are, the closer you are to expanding your business and clientele. Finally, blogging can be very cost effective. These days it's easy to start a blog – everyone and their grandma has one! There are a variety of blogging platforms (which we will discuss at a later date) available at your disposal with prices starting at FREE. You can't beat that!
Blogging can be a great tool for any company to use and doesn't take too much work! Make sure you are keeping up with your blogs and if you don't already have one, set one up today. And if you need help setting up your blog, reach out to us as we are always happy to help and have expertise in the blogging field. Happy blogging!
Comments