Wrapping up 2014 and Preparing Your Social Media for the New Year!
December 24, 2014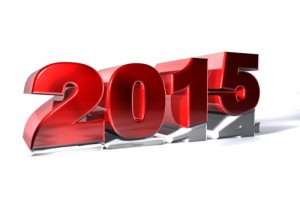 How influential was your online presence in 2014? As the year comes to a close, it is a good time to reflect on and review your social media presence, evaluate what has and hasn't worked, and begin planning your social networking strategies for 2015. Here are a few tips to remember while planning your social media marketing efforts for the new year:
Remember the importance of visuals- The importance of visual content is on the rise, as photos and video clips become increasingly popular online. Studies have shown that postings on social media that include a visual get many, many more views than postings that consist of only text. As you plan out your 2015 online marketing, find where visuals can factor into your postings. You can do such things as posting photos of your employees, to making short videos that highlight your services. Also consider using such social media platforms as Pinterest and Instagram to highlight products and broaden your online presence. The possibilities are endless!
Communication goes both ways- This has been stressed many times, but people aren't online just to see you consistently throw traditional marketing (such as constant talk of how wonderful your company is, advertising and business statistics) in their faces. People want to relate to businesses, and bringing personalization and conversation to the table is key to social media success. Ask your customers what they want and need from you. Respond to any criticisms with offers to fix the problem. It is crucial to think like the consumer and respond while remembering the consumers position. You want your audience to engage in conversation with you.
What to expect in the New Year- The

"

larger

"

social media sites such as Facebook and Twitter will remain important to connect with others, but there will continue to be new sites, and edits to our current social media sites that expand our social media reach. There will be new apps, tools, and updates that increase the social networking possibilities. There will be an increase in the demand of mobile platforms as more people continue to rely on smartphones. The importance of staying ahead of the curve in regards to mobile marking will be important for success in 2015.
Reviewing and revising your current marketing plan for the new year is a must. You can only achieve success if you consistently monitor and evaluate your current and future strategies, as social media is constantly evolving . Make sure you're getting the most out of your social media efforts. If you need help evaluating your current efforts or putting them into place for the New Year don't hesitate to give us a call! Social Marketing Solutions is happy to help enhance your online identity, and get you seen throughout the new year.
Comments