Social Media Managers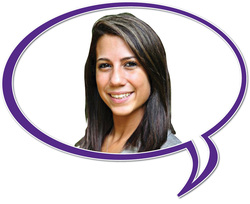 Kelly Jones
Owner & Social Media Manager
Kelly Jones is the proud owner and founder of Social Marketing Solutions, LLC. Kelly has worked for over seven years in the Social Media Marketing industry and she has had extensive experience in growing and managing businesses online presence. She understands the busy social media world, and she knows what is takes to stand out with a strong and impactful online presence. Here's her story…
From 2009-2011, Kelly worked as a Social Media Representative for Working Your Network until the summer of 2011. In July, she decided she was ready to follow her entrepreneurial calling and founded Social Marketing Solutions, LLC. She continued to grow her business while working towards earning a college degree at HPU.
In 2013, Kelly received bachelor's degree in Political Science and a minor in Communications from High Point University in High Point, North Carolina. Upon graduation one of Kelly's first clients, College Hunks Hauling Junk and Moving, hired her as their Brand Ambassador, in charge of marketing and sales with a focus on account growth and development. During this time she continued to grow SMS and over the next two years she grew her customer base to over 150+ clients from a various of businesses located across the nation. SMS started as one and quickly grew to a team of five women who have helped build and shape SMS, while Kelly was able to work and oversee both business. In 2015, she decided to leave College Hunks and accept a position as a Management Trainee with Penske Truck Rentals, in North Bergen, NJ.
Since September 2015, Kelly has continued to work her way up through Penske, while growing her online business at the same time. She presently works as the Branch Rental Manager at Penske in North Bergen, and when not at Penske you can find Kelly networking, managing and growing SMS. In July 2017, Social Marketing Solutions will proudly celebrate 6 successful years in business!
When not working she enjoys getting down to LBI and spending time with her family and friends. She enjoys traveling to different beaches, watching a good football game (go Giants!), shopping, networking with new businesses and meeting new people!
Kelly@SocialMarketingSolutionsLLC.com
973-722-3469
---
____________________________________________________________________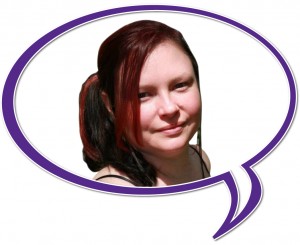 Misty Layne
Social Media Representative, Professional Writer and Editor, North Jersey
Misty Layne has worked in the field of social networking and marketing for almost 4 years. She has extensive experience in a wide range of social media platforms including Facebook, Linkedin, Twitter, Blogger, WordPress, Tumblr, Youtube and Pinterest. She is also a copywriter and active blogger. Misty works for the non-profit Someday Melissa, which is dedicated to educating people about eating disorders, and is a virtual assistant. She graduated from Jacksonville State University in Alabama in 2001 with a Bachelor of Arts in Theater. In her spare time, Misty enjoys writing for her movie site and the New Jersey dedicated site, Notes on the State of New Jersey, acting and is a voracious reader. She also loves to travel!
Misty@SocialMarketingSolutionsLLC.com
973-265-2833
____________________________________________________